Event Details
November Dinner Meeting - It's Time to Maximize Your 401(k) Retirement Plan
Date:
November 9, 2015, 5:30pm – 8:00pm
Location:

Hyatt Regency Princeton, Carnegie Center, Rt. 1.
Networking & registration begins at 5:30pm, meeting starts at 6:00pm.

Event Type:
iCal link
HRMA Dinner Meeting
It's Time to Maximize Your 401(k) Retirement Plan
Presented by
Tom Sokira, Waypoint Financial
November 9, 2015
Princeton Hyatt Regency
5:30pm to 8:00pm
**This program is approved for 1 general credit by the HRCI and 1 professional development credit by SHRM**
For registration please go to http://hrma-nj.shrm.org/
Description
It's time to maximize your 401(k) Retirement Plan!
Take a "Back to the Future" journey to explore historical savings & investing patterns of individuals across the U.S.A, discuss today's retirement saving options and peek into your retirement future.
During this interactive presentation, we'll explore savings and spending patterns across various economic cycles, show how the "Great Recession" impacted personal savings rates, discuss today's retirement income sources and share best practices to maximize your 401(k) plan benefits for your employees!
With the increasing complexity of managing 401(k) plans, HR professionals are faced with new challenges to provide their employees with enough information to make informed retirement planning choices.
Jump into our time machine to obtain practical insights and perspectives for enhancing your 401(k) plan benefits!
Our Speaker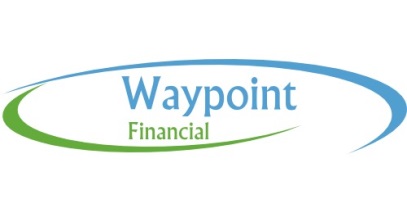 Tom Sokira is a Managing Partner at Waypoint Financial. He and his partners focus on servicing retirement plans to help maximize 401(k) benefit for their employees.
Prior to becoming a partner at Waypoint, Tom was Vice President at ADP Retirement Services where he led the Investment Committee. Tom was responsible for implementing investment monitoring procedures for $15 billion of 401(k) plan assets representing 15,000 401(k) retirement plans.
Prior to joining ADP, Mr. Sokira was Vice President at Morgan Stanley where he headed up all investment initiatives for their retirement plan divisions.
Tom lives in Basking Ridge with his family, is a founding memeber of the Men of Charity organization & volunteers as a Boy Scout leader in his home town. He's an avid kayaker, hiker & outdoorsman.
Contact info:
http://www.waypointfinancialnj.co
---
Careers-In-Transition
Our revitalized Careers-In-Transition group, led by Terry Ebert of The Ayers Group, meets at the Hyatt at 4:30 PM. If you are an HR professional in transition, please consider attending. The group offers networking opportunities and a way to gain valuable insights and support that will help you in your job search. There is no cost to attend the C-I-T group and no advance registration is required.
---
Our Menu
Shaved Fennel, Roasted Butternut Squash Salad with Pepinos and Soy Pumpkin Oil Dressing
- Braised Lamb Shank
- Filet of Sole and Salmon Roulade
- Vegetarian Option: Butternut Squash Ravioli with Maple Glazed Butternut Squash, Toasted Sunflower Seeds, Micro Greens and Pumpkin Seed Oil
Served with Chef's Selection of Seasonal Vegetable and Starch
Rolls and Butter
Chocolate Entremet Strip