Welcome to HRMA Princeton
This Month's Sponsor

Thank you to our May meeting sponsor, The Plan Sponsor University for their generous support of HRMA Princeton!
The Mission of The Plan Sponsor University is to introduce academic research, in the form of behavioral finance, into the conversation of management and oversight of employer sponsored retirement plans.
The Plan Sponsor University was founded to support concentrated continuing education in the areas of established practices and new concepts in retirement plan oversight. Classroom sessions are hands-on, inter-active and thought provoking.
The Plan Sponsor University is in existence to help plan sponsors in their understanding of both - establishing a firm foundation for the plan; and the baseline measures of success for their own plan.
Read more here about TPSU's upcoming free half-day fiduciary training program on June, 14, 2017 at Rutgers University.
For more information, go to www.tpsuniversity.com
---
Who We Are
HRMA Princeton is an affiliate of the Society for Human Resource Management (SHRM). Whether you are new to the HR field or have many years of experience, we are your starting point for networking, information, professional development and continued support of excellence in Human Resources.
If you are not already an HRMA member, we encourage you to JOIN and take advantage of all the benefits that membership offers. We welcome your use of this site as a resource and suggest you to check back frequently for updated information. We also encourage your involvement and suggestions about all of our activities, on the web and off.
We look forward to seeing you at an upcoming meeting or event!
---
Membership Renewal Information
Has your HRMA Princeton membership lapsed? Existing and former members can click here for more information. NOTE: You must be a national SHRM member to be a member of HRMA Princeton. We will verify all membership renewals with SHRM.
New and prospective members
Please click here or use the Join Now link in the upper right hand corner of this page.
---
Upcoming Conferences - Register Now!

SHRM Annual Conference & Exhibition - June 18-21, New Orleans, LA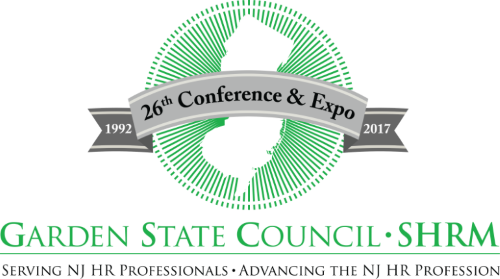 GSC-SHRM Annual Conference and Expo - October 15-17, Atlantic City, NJ
---
Did you designate HRMA Princeton (0152) as your primary chapter?
Click here to get the form and learn more.
---
We Support the SHRM Certification!
HRMA Princeton is recognized by SHRM to offer Professional Development Credits (PDCs) for the SHRM-CP or SHRM-SCP.
---
Sponsorship Opportunities:
Would your organization like to promote its services to HR professionals in the Princeton area? We have a variety of sponsorship options available including a spot right here on our home page! Click here for more information.
Upcoming Events
See All >
June 12, 2017 -

5:30pm

to

8:00pm

Location:

Hyatt Regency Princeton, Carnegie Center, Rt. 1. Networking & registration begins at 5:30pm, meeting starts at 6:00pm.

Leadership as a Choice

Presented by: Rich McLaughlin

 

June 12, 2017

Princeton Hyatt Regency

...
Garden State Council Website
The Garden State Council is the umbrella organization for all SHRM chapters in the State of New Jersey. Please check out their website at: www.gscshrm.org.
Please follow this link for more information on the Affinity Partnerships negotiated by the Garden State Council – SHRM. These include discounted benefits for you individually and for your companies.
---