Diversity & Inclusion
The diversity committee keeps membership informed of issues impacting diversity by providing programs, disseminating information, and hosting awards. This committee promotes diversity and inclusion among the HRMA membership and leadership.
January 2016 Update
Forbes article: Why Diversity And Inclusion Will Be A Top Priority For 2016 [link]
---
Septmber 2015 Update
September 15 – October 15 is Hispanic Heritage Month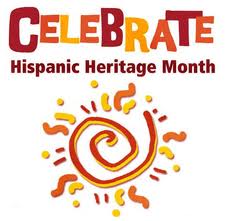 HRMA of Princeton would like to join in celebrating Hispanic Heritage Month with our members! Check out the virtual Smithsonian Tour on Hispanic Heritage Month http://heritagetours.si.edu/hhm.html.
What is your organization doing to build knowledge of hispanic culture, history, workplace demographics and trends, and to design outreach initiatives targeted to Hispanic communities? We want to hear from you! What will you do to celebrate National Hispanic Heritage Month? Email us with your company's Hispanic History Month initiatives and we will post them on our website!